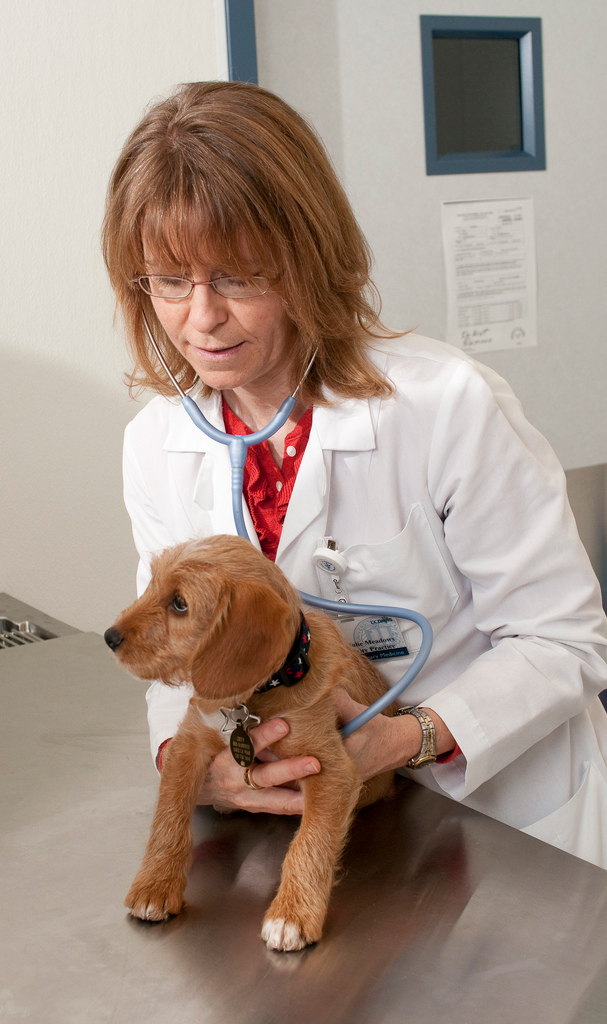 Dogs
The CCAH supports research to improve the health of companion dogs in a range of areas, including anesthesia, behavior, surgery, nutrition and much more. Completed studies have led to new treatments and therapy options, new understanding of disease and genetic defects, and new knowledge for improved canine health. Recent studies include:
Examining the effectiveness of an oxygen-carrying protein engineered to improve radiotherapy without affecting normal tissues in dogs with glioma (a common type of brain tumor) and oral melanoma (a common type of cancer). Current treatments include radiation, chemotherapy and a vaccine; but few dogs are cured and most relapse.
Conducting an investigation of myopia, or near-sightedness, which is an inherited condition affecting about 15 percent of Labrador retrievers. Working dogs with myopia aren't able to perform visually to the same degree as unaffected dogs. The goal is to determine the region of the dog genome associated with myopia in Labradors.
Developing a novel diagnostic procedure to improve a veterinarian's ability to diagnose large bowel disease in dogs in a minimally invasive way, and allow for better surgical planning. Dogs suffering from disease of the large bowel — the colon and rectum — may have diarrhea, severe constipation and bloody stool.
Using imaging to help veterinarians understand the long-term safety and effectiveness of a groundbreaking method to reconstruct defective jawbones in dogs. Defects of the mandible bone can be a result of tumors, infections or injuries, and they inhibit a dog's ability to eat.
Evaluating the safety and effectiveness of the drug rapamycin when given orally to dogs with cancer. Rapamycin is currently approved for immunosuppression during preparation and maintenance for organ and bone marrow transplant in human patients.