Memorial Benches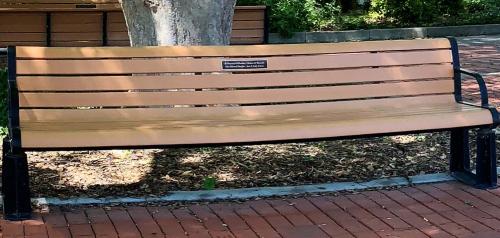 Dedicating a bench at the Center for Companion Animal Health is an enduring way to share a special message. The dedicated benches are located in Edna's Park and Angel's Courtyard at the Center for Companion Animal Health (CCAH).
On your bench, you may wish to:
• Honor a much-loved pet
• Pay tribute to a family member or friend
• Recognize a special veterinarian
• Memorialize a beloved animal
To dedicate a bench, please download the Memorial Benches brochure and email the completed form to svmpetmemorial@ucdavis.edu or mail the completed form to:
UC Davis School of Veterinary Medicine Office of the Dean - Advancement P.O. Box 1167 Davis, CA 95617-1167
For more information, please visit the CCAH Plaque and Bench Fund donation page or contact the Office of Advancement.